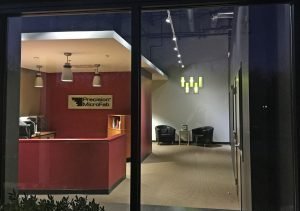 Founded in 2002, Precision MicroFab™ has experience in developing creative solutions to the most vexing problems in the medical device, life sciences, microelectronics, energy, and aerospace industries.
Our experienced, responsive team offers unique and innovative solutions to your most challenging problems. We design from the ground up for manufacturability, so that our solutions shorten your design cycle and get your product to market quicker with higher quality parts.
We'll help you develop your micro device concept into a production ready design, supporting you every step of the way. Whether you need a few proof of concept of parts or a full-scale production system, Precision MicroFab has the capability.
We've proudly completed thousands of micro-manufacturing projects, worth millions of dollars. Our parts have been used as implantable medical devices and have traveled far into outer space. In November 2009, our first parts were launched into space. Since then, we've been honored with numerous other space exploration projects.
We are certified as an ISO 9001:2015, ISO 13485:2016 company, and we comply with all U.S. Department of State International Traffic and Arms Regulations (ITAR).
Please explore our case studies to learn more about our capabilities. Please call today and give us an opportunity to demonstrate the innovative approach and techniques that Precision MicroFab offers.